A Step Above the Rest
As an industry leader and innovator in advanced tower technology, Tower Solutions is dedicated to providing high quality portable tower products and solutions across a wide variety of markets and applications.
Our automatic self-erecting mobile towers are built to satisfy specific application requirements of height, rigidity, portability, rapid deployment, ease of use, and safe operation. From telecommunications to surveillance to lighting and more, our customers have seen great success with our products.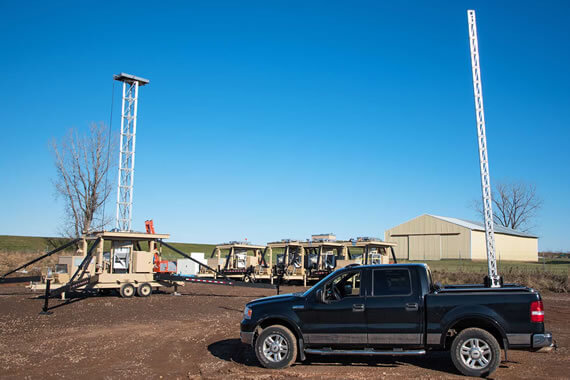 Tower Features
Our portable towers are built with ease of use in mind and include the following features:
Accommodate variable stop and max heights
Combination units to satisfy multi-functional applications
Customizable to specific requirements
High wind ratings
Minimal maintenance and low total lifetime cost
Quick set-up and rapid deployment at the push of a button
Safe operator conditions
Our Philosophy
We understand customization is the key to success, which is why we are committed to customer satisfaction that goes well beyond meeting your specs. We care about your long-term success and strive to build lasting partnerships to serve your company now and in the future.
Get Started Today!
Want to know how one of our towers can help your project run smoothly?