Using the same PTM-100 base model tower technology, the ISO-110/220 provides a self-supporting tower within a standard Conex/ISO shipping container body. This tower system offers the ability to transport the tower via standard Conex/Shipping container methods, making it highly versatile and flexible to the needs of the application.
The ISO-110/220 can be implemented as a stationary retractable fixed tower. It features the standard twist lock castings found at the corners of all Conex shipping containers used to lift or secure it and is available in both 10- and 20-foot lengths to accommodate feature customizations or extra space requirements. Additionally, fork pockets are integrated into the frame to facilitate more efficient loading and unloading.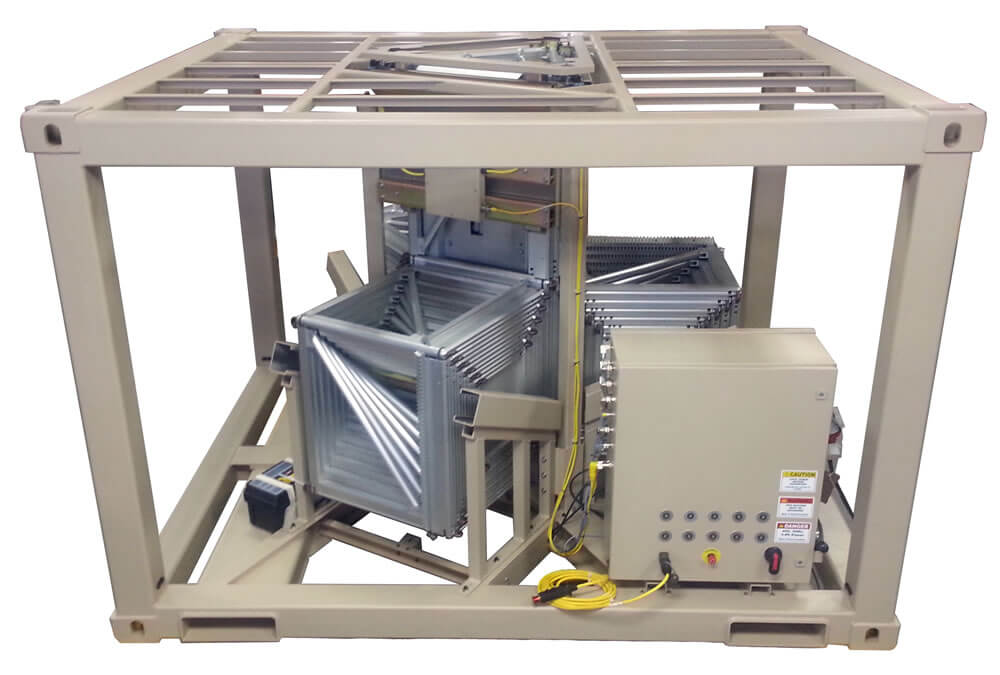 Get Started Today!
Want to know how to utilize an LTS for your own application?